"What do Canadians even eat?" This was on my mind before I left to Vancouver, BC. I mean I know that maple syrup and Canadian bacon is their shizzz but really, is that all they eat? I had to find out for myself.
And surprisingly enough, there are vegetarian and even vegan friendly Canadian foods to try (check out my vlog here).
Can I get a woot-woot??? 🙌 
Anyways if you're ever in Canada (specifically Vancouver), come try out these 5 Canadian foods:
1. Poutine
First of all, can I just say that this is one of the best foods ever???!!! And I mean EVER!!! For those of you who don't know, poutine is french-fries topped with warm gravy and cheese curds. Sometimes you have the option to add more toppings, mostly meat (i.e. bacon).
And I gotta mention the taste. Oh god, I cannot begin to tell you the awesomeness of the taste. As soon as you take the first bite, it's like a huge flavor explosion in your mouth. The crunchy fries combined with gooey, melted cheese mixed with warm, buttery gravy is like MAGICAL!
Sooooo unhealthy but it's good for the soul…😍
Where to eat: Fritz European Fry House
I recommend adding soy bacon to bring more UMPH to the flavor! Plus, they're vegan! 
2. Butter Tart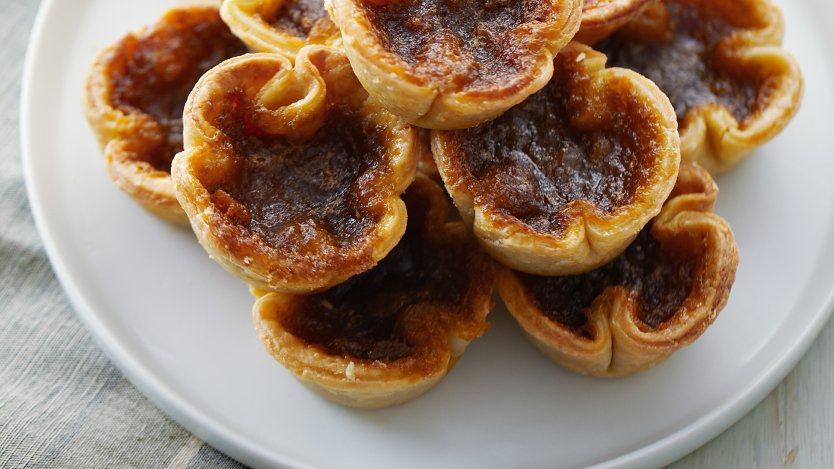 As the name suggests, butter tart is a small pastry tart with a thick crusty top and a gooey, buttery filling in the center.
And let me tell you, that one bite was like heaven in your mouth…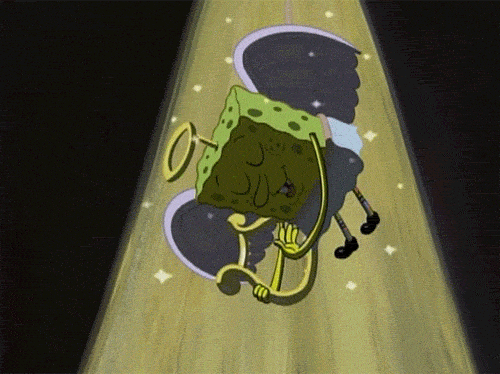 ~~~(insert angelic voice)~~~
If I can best describe the taste, butter tart tastes similar to a pecan pie. The crust is flaky and crunchy on the outside, but the inside is super savory and sweet which does bring out that tart-y flavor.
Where to eat: Tartine Bread and Pies or Purebread
3. Montreal Bagel
We all know New York has the best bagels (holla)! But most of us or at least I don't know much about Montreal-style. So I had to try it out for myself.
The bagel I tried had a different taste to the authentic one, but it was a similar style. It's cuz I ordered the rosemary rocksalt bagel which, strangely enough, meshed well together. And let me tell you, this bagel takes the blandness out of your typical bagel.
And oooh a couple things I noticed about the Montreal bagel: it's small, thick, has a slightly sweet yet salty taste, and FUCKIN' DELICIOUS!
Where to eat: Rosemary Rocksalt or Siegel's Bagels
4. Nanaimo Bars
So a little fun fact. Nanaimo bar was named after the city of Nanaimo on Vancouver Island. And if you look closely, you'll notice Nanaimo bar has three layers. The top layer is rich chocolate ganache, the center layer is creamy yellow custard and the bottom layer is coconut-graham cracker crumbs.
Personally, I didn't try this one…but maaaan just looking at this screen, I can tell you the Nanaimo bar will satisfy any sweet tooth! But next time I come back, this will be the first food I'll try!
Where to eat: Purebread, Laurelle's Fine Foods or Amante Bakery
5. Ketchup Chips
Everyone's had potato chips at least once in their lifetime, right? I know I have…🙋 I've tried plain, sour cream & onion, BBQ, sriracha, cheddar & sour cream and salt & vinegar.
So why ketchup chips? Because they're rare in the USA and they're very, very common in Canada. So I had to give it a shot. But let's be real…I hate ketchup…so trying this was like a hit or miss. After I took the first bite, the taste was meh (still there is a ketchup-y, vinegar-y aftertaste).
But hey, everyone's got a different taste whatever food it may be.
Even if you hate ketchup, I still say TRY IT ONCE. If you love it, hooray! If you hate it, don't buy this next time. Simple.
Where to eat: you can buy these at any gas station or grocery chain.
Now it's you're turn…
What other Canadian "vegetarian" foods am I missing in this list? Have you tried any of these Canadian foods? If not, are you willing to try any of these?